Nail Your Curb Appeal: Traditional Style
June 8th 2016
This series offers curb appeal tips for different home and architectural styles. This week: ideas for traditional homes.
The term "curb appeal" gets bandied about a lot, but aside from putting out fresh flowers and a cute mailbox, what does it really mean? Curb appeal really resonates when a house has the whole package: great architecture, complementary landscaping and just-right details. Help your traditional-style home put its best face forward with the following tips, from choosing a stunning paint palette to the hardware on the front door.
Use white liberally. Crisp, clean and classic, white accentuates beautiful architecture, making it a winning choice for a traditional home with lovely details, like the Colonial-style home shown here. White siding does tend to show dirt faster than other hues, so be aware that if you choose white, you'll want to plan for one or two exterior cleaning sessions each year.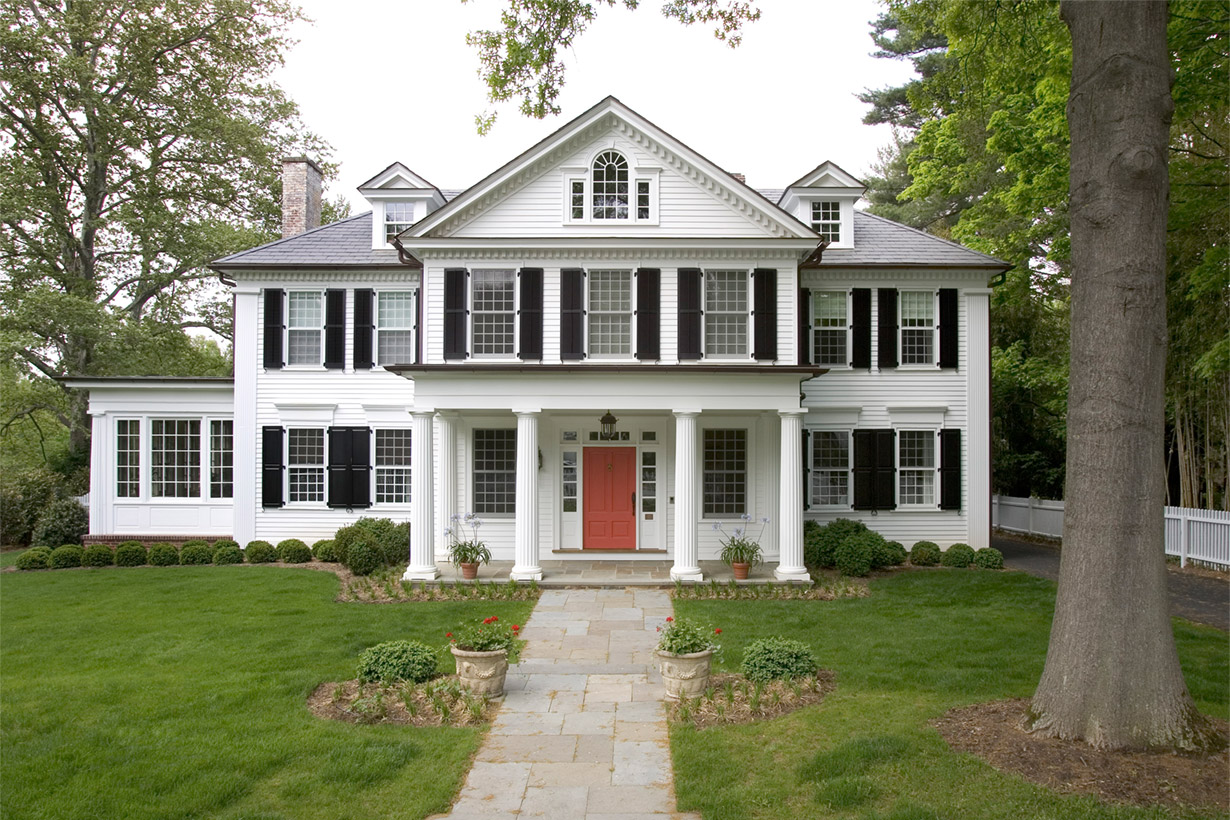 Combine white siding and black shutters. White siding and trim with black shutters is a traditional combination for a Colonial-style home. Sticking with white and black also gives you wiggle room when it comes to finishing the front door: A natural wood tone always looks appropriate, but you could also splash out on a rich red or zingy yellow.
- Laura Gaskill, Houzz Contributor