Combined Architecture and Construction Services
At Lasley Brahaney Architecture + Construction, our strength is our design-build approach, a combined package of architecture and construction services in Princeton, NJ to integrate the stages of your project seamlessly. This approach, combined with decades of experience, provides a streamlined process, bringing together a multifaceted team of Architects, estimators, Lead Carpenters, and subcontractors. Together, we provide our clients with exceptional service, regardless of the project's scale or complexity.
Why Choose Design-Build?
In a word, COMMUNICATION!
A unified architecture-construction team ensures a smooth process and predictable results;
You have access to everyone on your project team, from start to finish;
Change order requests come directly from you, the client, not as a result of miscommunication;
We all agree upfront on estimates and timelines so everyone is on the same page!
Over the years, we've refined our approach to each new project and client relationship. These are the steps to expect:
First, we meet for an initial consultation to understand your goals and desires. This discussion becomes the basis for a schematic design that leads to further discussion and refinement. Once you choose the best option for your family, we prepare construction documents for the final design. All parties—our team, subcontractors, and the client—agree on the budget and timeline; everyone understands the cost and timing implications.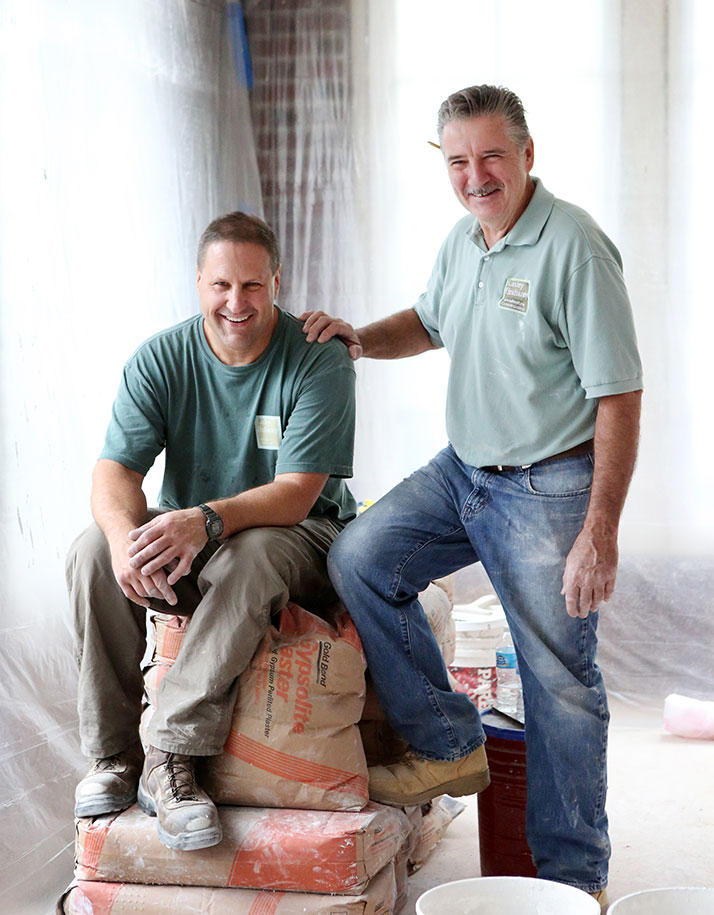 The next step is the construction contract, permitting, and any other pre-construction details. During the construction phase, our Lead Carpenters have easy access to our Architects to iron out any questions that arise. We strive to minimize the need for change orders by careful planning during the pre-construction phase of every project. When change orders become necessary (for example, you might request additional work, or we might find unexpected construction defects), we assess and review both the costs and plan with you before proceeding.
When our work is finished, we clean up and leave you with a finished project. Shortly after completion, we give you a specification book containing a detailed summary of the products, appliances, finishes, and other details you may need in the future. In addition, your Lasley Brahaney project comes with a one-year warranty.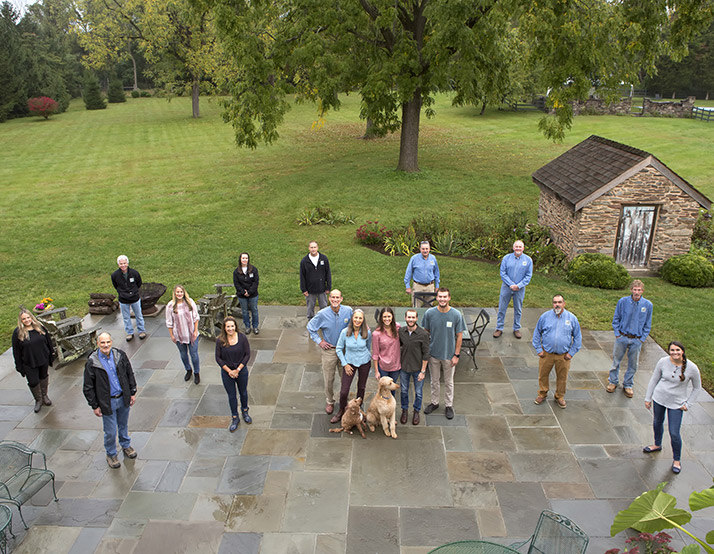 Realtor Theza Friedman chats with design-build owner Marc Brahaney about the design-build business and choosing the best approach for each homeowner and project.
Construction-only services are also a critical part of our business. We've had many rewarding collaborations with outside Architects. With our own Architects on staff, we easily establish a rapport and positive working relationship with our design colleagues.
Examples of our collaborative projects include: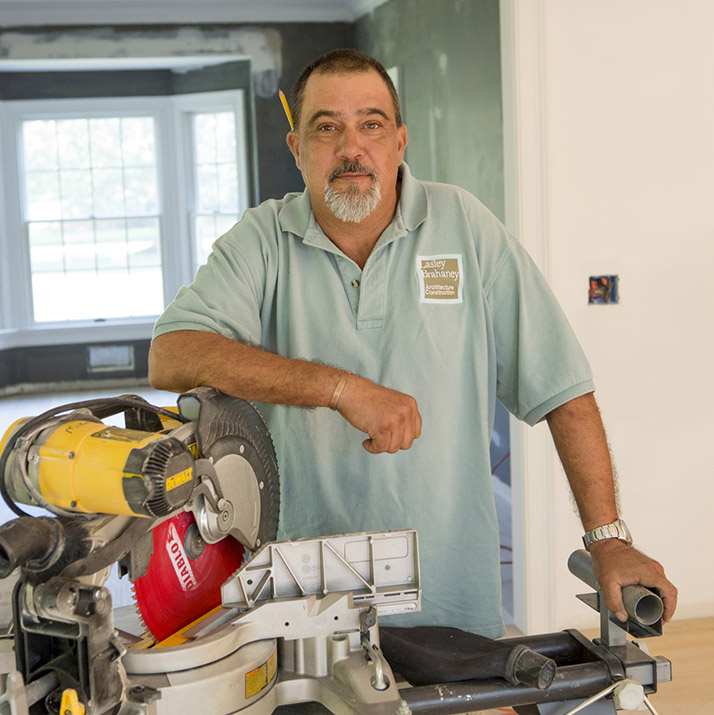 The Architects at Lasley Brahaney Architecture + Construction provide design services with or without construction to offer you the utmost flexibility. We have the expertise to ensure that our designs directly reflect your vision, and we will work with your construction company of choice to ensure that the final product meets your exacting standards.
To schedule a consultation for any of our services, call us at (609) 921-2822 or contact us online.