Replace or Revamp Your Garage Doors
April 23rd 2016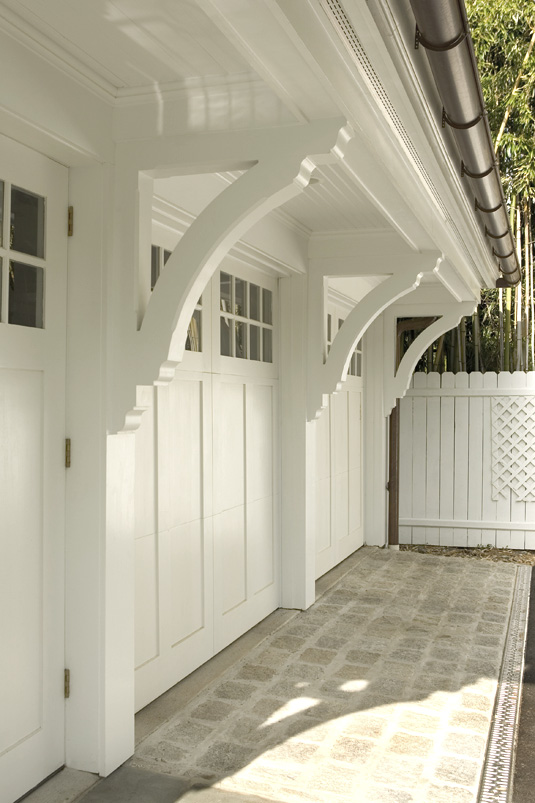 Styles and details: It's best to match your garage door to the style of your home, so seek one out that echoes the architectural features, materials and colors of the rest of your home.
For example:
Pair a traditional home with an arched garage door with paned windows.
Update your Spanish colonial with a wooden garage door with iron hinges.
Add a rustic barn-style garage door to your farmhouse.
Accent a Craftsman home with a wooden garage door with rectilinear windows and trim.
Match up a modern home with a sleek glass-paned garage door.
Once you have chosen your new garage doors, consider which accents would best complete the look. Decorative corbels beneath the eaves add character to this garage, pulling in some of the style of the house.
- Laura Gaskill, Houzz Contributor