Princeton Magazine Article: Grand Old Legacy
Updating a classic Princeton home for today's lifestyle by Erin Murphy Sanders, May / June 2007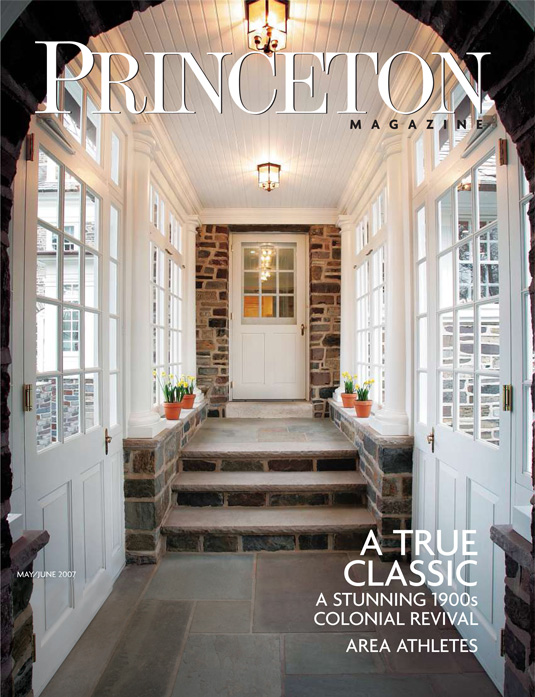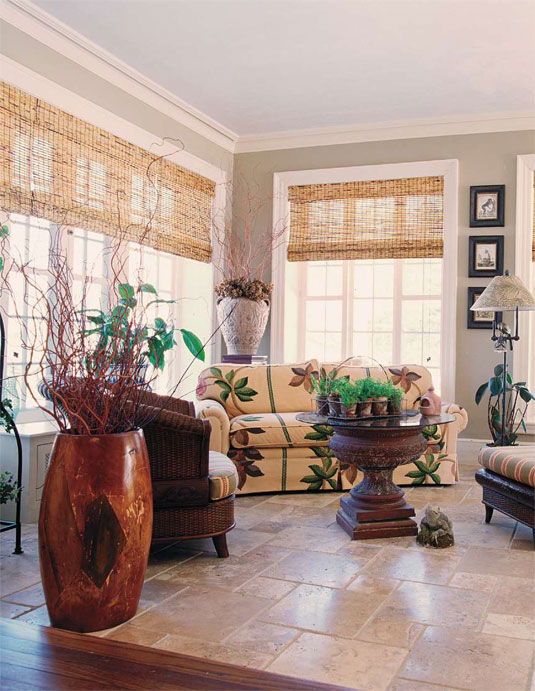 LET THE SUN SHINE IN
The goal in the sunroom was to make it habitable and energy efficient. After years of neglect, the plaster ceiling was in terrible condition and the casement windows that cover three sides of this sun-drenched room needed remedial carpentry work, storm panels and screens. Bamboo shades, plants, oversized urns and a pedestal, glass-topped table, reminiscent of an outdoor statuary, accent the original limestone floor.
OWNER-CARETAKERS
Brahaney says the owners really wanted the house to shine and were careful to retain the home's integrity, seeing themselves as caretakers of an important piece of Princeton architecture. The grand hall and living room were predominantly an interior design exercise. It's hard to imagine anyone thinking that wall-to-wall orange and green shag carpet was just what this space needed, but thankfully it preserved the quarter-sawn oak floors in mint condition. While the owner handled the interior design on her own, Lasley Brahaney brightened up the space with a fresh coat of paint and improved nighttime lighting. The French doors at the far end of the living room lead to the formal dining room.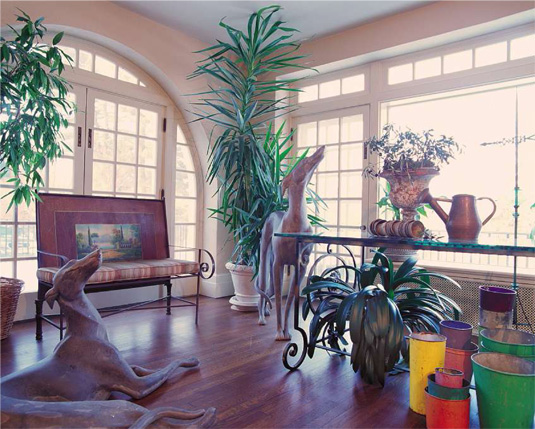 KNITTING IT ALL TOGETHER
"A lot of what we were doing was knitting the house together," says Brahaney. A breakfast room addition that adds light to the kitchen and is formal enough to be seen from the dining room now links the two rooms, instead of a low servant hallway. French doors open on to a new raised terrace with a walkway that links to other terraces and to the arched doorway of a second working sunroom, above.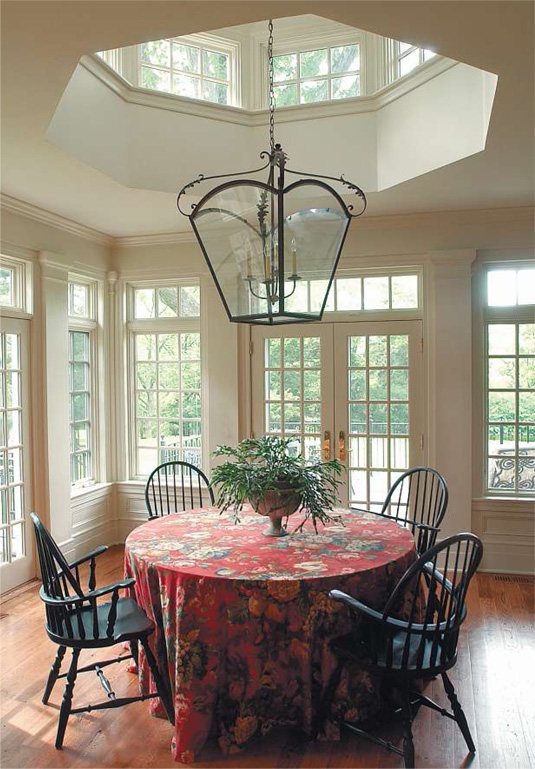 © 2007 Princeton Magazine / North Jersey Media Group