Warmboard Review
Extensive Renovation of Princeton Architect's Home, September 2019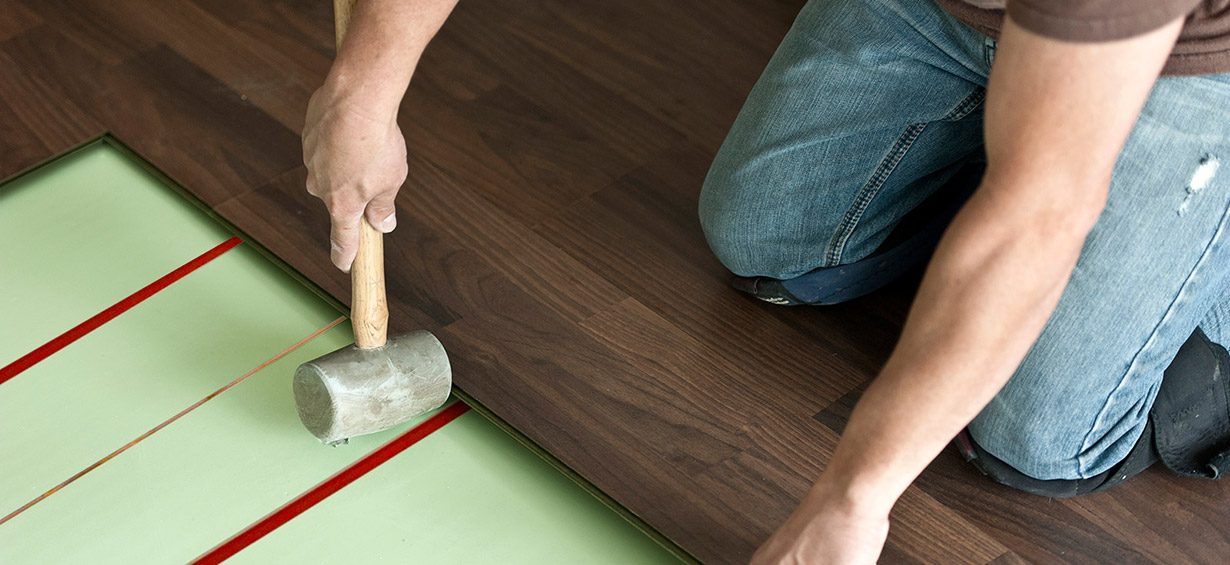 In this installment of Warmboard Works, we talk to architect Marc Brahaney who is undertaking an extensive 3 floor addition of his Princeton, New Jersey home. Marc is co-founder and president of Lasley Brahaney Architecture + Construction and is licensed to practice in NJ, NY, PA, CT, and RI. Marc divides his time between working with clients and heading the company's design and construction operations.
The property, located a few miles from Princeton University, is flush with trees and greenery that award scenic views in every direction. Marc is kindly recounting his experience with us and sharing details of his personal project.
"The style of our home is gothic revival. It is over 5,000 square feet in size. The original part of the house features wide pine flooring, plaster walls and ceilings, and some plaster crown molding. There is an abundance of unique exterior and interior trim profiles which complements the character of the home. We utilize natural gas fired boilers for heat and electricity for AC.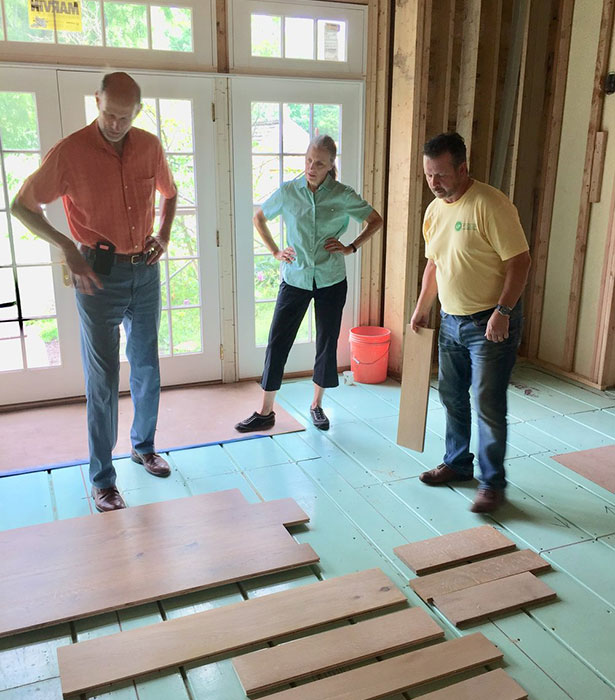 When first planning our addition, I tried to put myself through the same experience my clients have when they take on a large project. That means creating a design that meets our needs and stays within budget. The technical challenges during construction have all been manageable because my team of carpenters and subs are all thoughtful and skilled. Problems are anticipated and avoided from the start.
My firm is familiar with radiant heating and we've used it in at least half a dozen projects. We have had radiant heating in our kitchen floor dating from the renovation we did in 1992. We found it incredibly comfortable and because of our positive experience we decided to use it in our addition.
We're aware of other radiant floor options, but we've successfully used Warmboard for several clients and have found it to be a well-designed product that performs as expected. We haven't fired up the radiant system yet, but I expect it will work like a charm once we hit the heating season this year.
Another advantage of using Warmboard is that we weren't limited on finish floor coverings, so we used a wide variety of floor materials including terracotta tile in the mudroom, stone tile in the bathroom, and tongue-and-groove engineered oak floor in the other rooms."
We'll check back with Marc when his project is complete to see how the build wrapped up and how Warmboard is performing.
View the original article at warmboardreview.com.