Lasley Brahaney Architecture + Construction Provides Additions, Renovations, and New Homes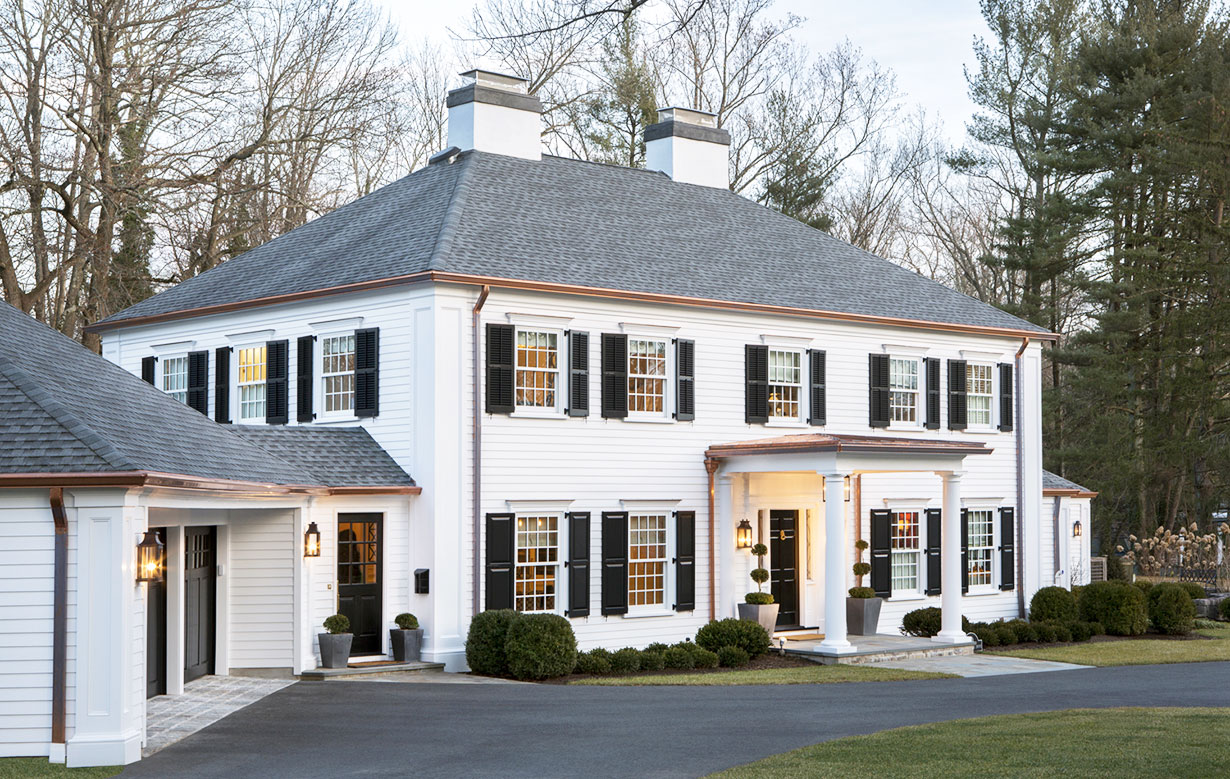 By Jean Stratton - Town Topics, May 12th 2021
Lasley Brahaney creates new beginnings and makes dreams come true!
This award-winning company, located at 860 State Road, opened in 1992, and has been a Princeton mainstay ever since.
Architect and owner Marc Brahaney founded the firm with his late wife, Janet Lasley, who was a builder. The two combined their skills, establishing a firm which earned widespread recognition for excellence in the field.
A Princeton University graduate, who also earned an architectural degree from the University, Marc Brahaney decided to settle in Princeton, and worked with architectural companies in the area before establishing his own firm.
Design/Build
Lasley Brahaney Architecture + Construction focuses on residential projects and is noted for its high quality workmanship, attention to detail, and superior customer service.
It is also a design-build firm, with the architects, designers, and builders all under one roof. This is particularly beneficial to clients, explains Brahaney.
"Working in combination, we are an efficient team for clients. It enhances communication, and clients can count on predictability. I see myself as a common denominator. I am involved from the beginning to the end."
"We have a lead carpenter, who oversees the construction. We also have other carpenters on staff, and we subcontract electricians and plumbers. We have an excellent staff, and all are essential to our operation. Everyone has their own area of expertise and focus. Customers know they can count on the quality of our work and the dependability of our workers. Someone will always be in charge to answer questions."
Lasley Brahaney is notable for its work in new construction, and custom renovation and additions. Projects of all sizes and styles comprise the company's work, which is primarily in the Princeton area or within one hour's distance, including the Jersey Shore.
"We provide complete architectural and contracting services," says Brahaney. "Our work ranges from unique modern designs to traditional styles common in historic homes in the Princeton area. Our architects work with your vision to carefully balance aesthetics and function, and we can help you through every step of the remodeling process from generating design options to preparing cost estimates to setting up a temporary replacement kitchen for you while we build the new one."
Modernist Style
"Our work is always tailored to the client and the family" Brahaney continues. "Generally, with remodeling work, people want it to be in keeping with the style of the existing house. If they are historical houses, there may be special requirements about renovation, and the Princeton Historical Commission can be involved."
"Some of the work may involve opening up spaces, adding light, and connection to the outdoors. Also, we see an increasing interest in the modernist style, and we can work on a traditional house and add modernist elements for a unique look."
It is often about problem-solving, he adds. "If someone doesn't like something in their house, we can come up with a plan. The architect can understand the problem, and offer some alternatives. It is about problem-solving."
While the model of combining the architects with the contractors is appealing to homeowners because it can be a "one-stop-shopping" experience, Brahaney notes that his company can also provide architectural and construction services separately.
Depending on their budget and time frame, clients may decide to have work done in stages. In this case, they may start with a kitchen, then move on to the family room, bath, etc.
Working At Home
In addition, points out Brahaney, clients' life circumstances can dictate how they want to proceed. "The world of architecture is a very big space, and there is an arc to family life. Initially, there are plans for babies, then young children, teens, with all of this taken into consideration for designs for children's rooms, etc. These days, many parents like everyone, including the kids, like to gather in the family room.
"Later, when people are retiring, there are more changes. They may want to downsize, or they may want more space to entertain or for their own work. They also may want to consider future safety measures, reconfiguring space to reduce or eliminate stairs and steps. We can also add in-law suites, and now, more adult kids are coming home, and that is another factor."
This has been especially true during the virus, he adds, and expanding office space has also been an issue with more parents working at home, alongside children doing their school work.
Kitchens and baths are very much on clients' minds today, points out Brahaney. Not only are they important for the homeowner's enjoyment, but they can certainly be significant factors for future selling opportunities.
"The kitchen is still the center of the house," he reports. "We do a lot of kitchen work. This can be something that is part of a larger space consideration too; for example, leading to the family room. The open concept is very popular."
"Many families find that the kitchen serves as a central gathering place, not only an area for preparing meals. As such, it has a significant impact on your home's overall interior design and flow. You are likely renovating with specific changes in mind; you may need more food preparation space, additional seating, or an updated island. You may simply want more open space to create a kitchen that is comfortable, conducive to entertaining, and designed to fit your individual needs."
"Whether working within your kitchen's current footprint or contemplating a kitchen addition, our architecture and construction teams are dedicated to designing, planning, and executing beautiful, and functional kitchen renovations customized to your lifestyle."
Styles and Choices
Bathrooms are another important part of Lasley Brahaney's work. The trend today is for larger bathrooms, points out Brahaney, and the variety of styles and choices is extensive.
"We frequently renovate bathrooms as part of master suite additions or renovations," he says. "With both architectural and construction teams on site, we can manage every step of your renovation."
A new updated bathroom can complement the home's overall aesthetic, he points out. "It can be more than just functional, especially if it's in a high traffic area or ensuite with a bedroom. Bathrooms require special attention to detail to achieve the desired effect in a small space. Our team will discuss each aspect of your home's restoration with you so that the final version is the look you envisioned."
New features can include the addition of a window seat, built-ins, soaking tub, and a large shower, among other specialties.
Lasley Brahaney has been honored with many awards over the years. Among them: the Best of Houzz for eight years consecutively (this year for design and customer service); multiple times as Best Resident Construction Company-NJ from Build Magazine' and, in 2020, NARI's prestigious Contractor of the Year Award in the Residential Addition category for its three-phase renovation.
The central New Jersey Chapter of NARI (The National Association of the Remodeling Industry) named Lasley Brahaney the 2021 CotY Award winner of three categories in its annual award competition. The CotY Awards are the highest form of recognition by industry leaders and peers.
Lasley Brahaney projects vary in length of time depending on the size and complexity of the job, and can take anywhere from a few days to six weeks or three months, and up to 24 months for a new house.
"A lot of new construction includes very big houses now," reports Brahaney. "We can work within people's budgets, and also, some projects are done over time in stages."
A New Look
He has noted many changes over the years, he adds. "All the designs are done with computers now, and there are new materials with more significant details, and also, more advances in moisture management — that is, materials that can withstand moisture and its damaging effects. And clients are more knowledgeable and informed today."
After the past year and all that it has entailed, now may be the time for that remodel you have been thinking about. A new look for the kitchen, bath, or even a new addition.
Whether it is any of the above, or an updated patio or terrace, the gazebo you always wanted, a mud room, or even a dog washing station, Lasley Brahaney can do it all for you.
"We look forward to continuing to serve customers and help them realize their vision," says Brahaney. "We work closely with our clients, and they become friends during the project. We also have lots of repeat customers. They may have done one room, and then later, another. When the job is over, it is very important to know that we have done what the clients wanted — even that we have exceeded their expectations —and that they are satisfied and happy."
"I enjoy what I get to do. I work with great colleagues, and also, I am able to be part of the process all the way through. We are dedicated to providing each client with consistent communication, responsive service, and prompt scheduling. We appreciate the chance to take on even the most challenging projects. A challenge can be an opportunity!"