Summer Cooldowns for Steamy Bedrooms
Sleep well over summer with these simple tips to keep you cool no matter how hot temperatures get.
December 20th 2016
Summer is here and while most of us embrace the sun-filled days that are upon us, those hot, balmy nights can make sleeping a challenge. We spend more time in the bedroom than we realize, and it should remain a place we can retreat to not just for restful, quality sleep, but also to hang out and relax... even when it's ridiculously hot outside. Prep your bedroom for the hot summer months ahead with these simple tips to maintain its sanctuary feel.
Choose lightweight bedding
Invest in the best quality sheets you can afford, such as Egyptian cotton or linen, as natural fibres breathe better than synthetic blends that tend to trap heat and perspiration - yuck! Make sure you wash those sheets at least once a week during summer and if your pillows have seen better days, have them cleaned or consider buying new ones.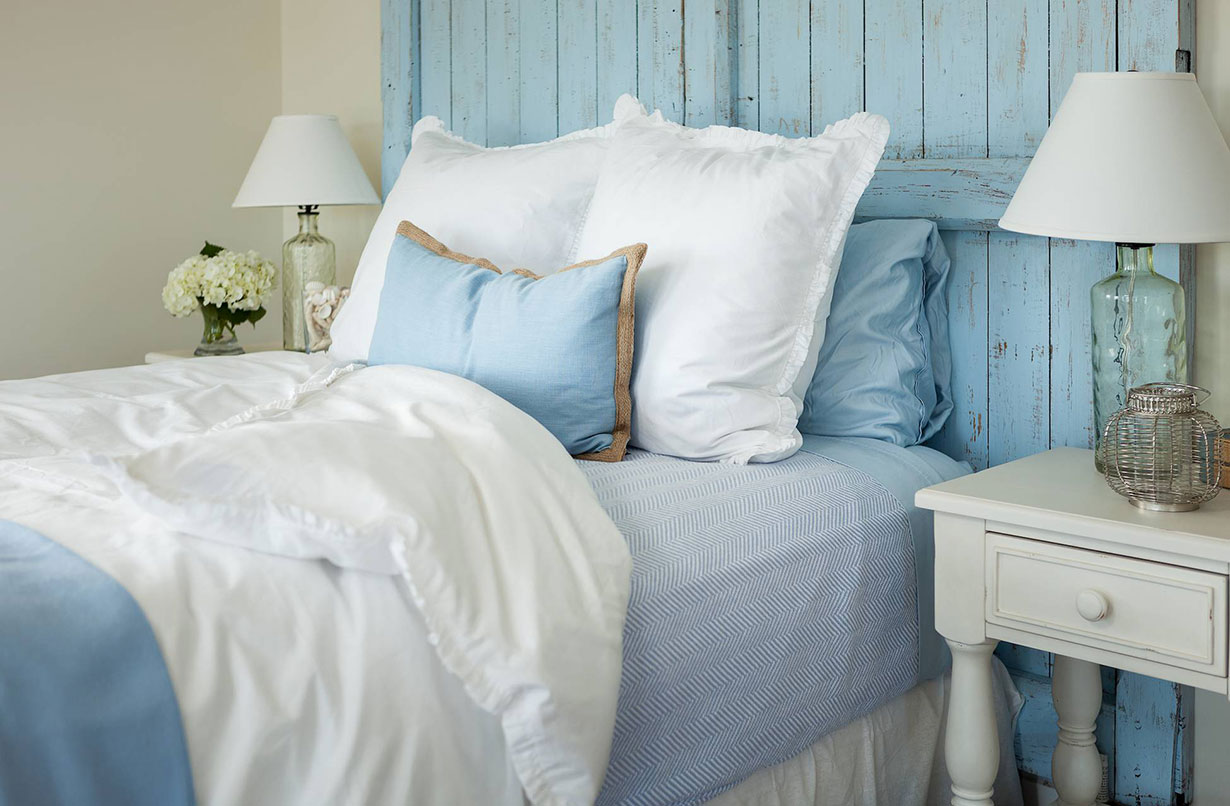 Strip back the layers
No matter how much you like snuggling into a multi-layered bed, overheating is guaranteed to disrupt your sleep. Remove throws and flannelette sheets and swap your heavy doona insert for a lighter version. Having just a sheet and doona cover without the insert (or a Kantha quilt) is often enough during the warmest months - the idea is to pare back your bed to the bare essentials.
To ensure you still have that stylish, layered look, choose a lightweight throw to go over your bed - I like to use Turkish towels with a fun trim or edging, or a breathable cotton material during the summer months. If you've kicked off all the sheets during the night, a lightweight throw is handy to pull over you if you get too cool.
Add some indoor plants
Speaking of feng shui, including greenery in the bedroom in the form of peace lilies, palms, ferns and rubber plants makes for cleaner, cooler, more oxygenated air - finessing the positive feng shui in the room and setting up just the conditions you need for a great sleep.
Adding greenery also helps to soften a space and visually cool down the room. Try a palm in the corner or a beautiful flowering orchid on your bedside table. Spritz your plants and orchids with a spray bottle as they love the humidity it creates, and make sure you water once a week, or a little more if the week has been very hot.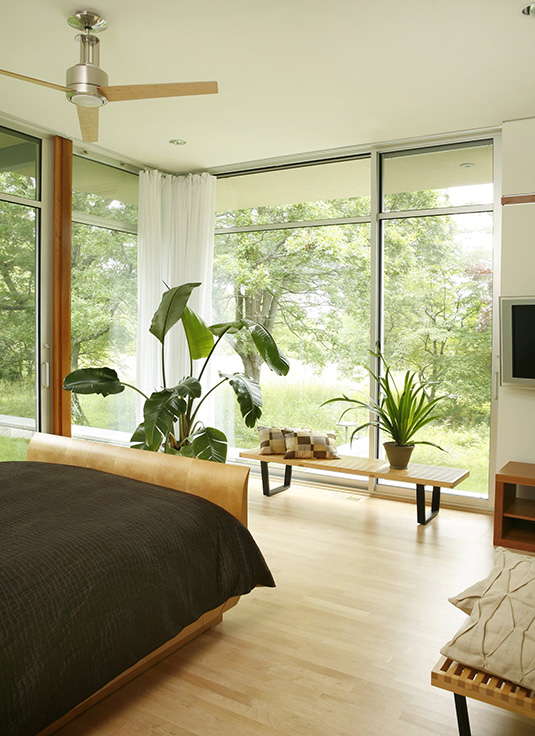 - Jessica Viscarde, Houzz Contributor, Interior Decorator and Stylist