Green Building & Design Article: Green Guinea Pig
September 2010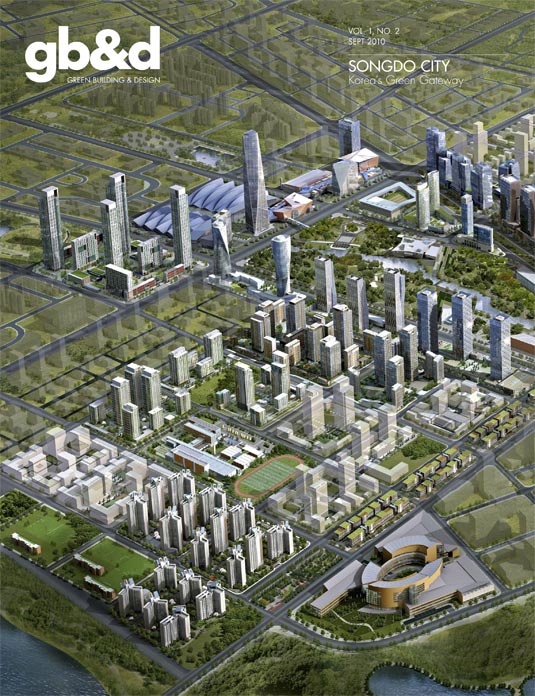 Janet Lasley and Marc Brahaney were working on a joint project in the mid 1990s—Lasley as a builder, Brahaney as an architect—when an unexpected benefit emerged from their collaboration: the two fell in love and decided to marry. It turned out to be a beautiful union, in more ways than one. "When we got married, we found clients interested in both design and construction [services] and realized that could be the basis for a business," Brahaney says. "It led us to merge our operations and come up with a coherent design-build process."
That merger has since produced one of Princeton, New Jersey's preeminent design-build firms, now officially called Lasley Brahaney Architecture + Construction (LBAC). Lasley and Brahaney specialize in doing custom-residential design, construction, and remodeling with an emphasis on preserving vintage homes' unique characteristics. Clients have the choice of contracting LBAC for only construction or only design, but the greatest value and efficiency comes in combining services. "Our design-build process is great because it creates an economy of scale," Brahaney notes.
In addition to streamlining the building process, part of their approach is, and always has been, thinking about each project within its greater environmental context. Indeed, a sustainability-driven disposition comes naturally to Lasley, who grew up in a modernist home with passive solar design, a flat roof, and cross ventilation long before "green" meant anything but a color. "It's always been hard for me to understand living in a house that doesn't take the environment into account," she says. Brahaney, too, has long been interested in smart home design and construction but didn't start engaging green ideas until he and his wife had the opportunity to personally test them out. "The turning point for going green was doing our own office building," he recalls.
LBAC's office, a complete renovation of an existing structure, thoroughly demonstrates core sustainable principles at work. Outside, the site is landscaped with self-sustaining native plants, and inside dual-flush toilets and lowflow faucets ensure minimal water consumption. This emphasis on conservation and efficiency carries throughout the interior: from a super-high-efficiency HVAC-and-ventilation system, to blown-in insulation, to workspaces naturally lit through low-e glass windows, to light sensors and automatic power shut-offs for non-essential systems, Lasley and Brahaney have taken exceptional care to ensure their building leads by example.
Crews also have just finished installing solar panels that will pay for themselves and begin providing income within five years thanks to government subsidies. Overall, the project not only produced an exceptionally eco-friendly workspace—the building is soon to receive LEED certification— it also supplied the firm with invaluable experience and credibility for doing future green projects. "[Our office] gave us the opportunity to look [at] what it really means to do green design and construction—and to put our money where our mouth is," Brahaney says.
Since completing LBAC's headquarters, Lasley and Brahaney have focused on applying the knowledge they gained to their many ongoing design and construction projects. Although the weak economy has led them to accept more small renovation jobs than they would like, the two have learned to make the best of a challenging business environment by leveraging their eco-friendly know-how to produce substantial cost savings. "[The economy] has helped us to promote anything that will save money in the long run," Lasley says. "We kind of thank it for that."
It's thus no surprise that Lasley's and Brahaney's clients have come to appreciate the value of sustainability, given their tireless advocacy of its environmental and financial benefits. But the pair has also gone the extra mile by acting as a source of green information and advice even after the job is finished. "One thing I do that makes me really happy is that I can be a source of information and resources for clients," Lasley says. These efforts do not go unacknowledged; one such piece of advice recently resulted in an enthusiastic thank-you hug after Lasley connected a client to a state program that helped replace her old furnace with a high-efficiency one.
Moments like these motivate the couple to continue strengthening its commitment to sustainability, even when the times are tough. Seeing satisfied clients and knowing they occupy safe, healthy, eco-friendly homes provides the conjugal team with more than enough fuel to keep the green flame alive. "You do things because they're personally important to you," Lasley says, "and for clients, you do the same thing."
All content used with permission © 2010 Green Building & Design